A smile can brighten someone's day, it can also frighten people away. If you feel that yours is the second type than its advisable to visit an Orthodontist, not for aesthetics but for health reasons. An Orthodontist is a dentist who specializes in aligning teeth, but not all dentists are Orthodontist. Having crooked teeth or misaligned bite not only puts a dent in your confidence but also leaves space for future health complications. Orthodontic treatment is provided to make your teeth straight and improve oral function.
Some common orthodontic problems include: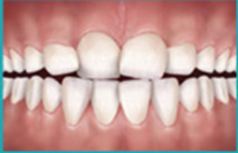 Crowding occurs when teeth lack space to fit within the jaw. The teeth are twisted or displaced which prevents proper cleaning on all surfaces of teeth promoting teeth decay. It increases the chances of gum disease and makes your smile less attractive.
Excessive Spacing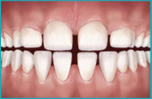 Excessive Spacing is an abnormality caused when there is more space between teeth than necessary. Excessive gaps leave the gums vulnerable to periodontal disease and loosing of teeth. Excessive spacing can cause people to become less confident or conscious of it, whenever they smile.
Crossbite
Crossbite occurs when a single or multiple tooth in the upper jaw bite inside the lower teeth rather than the sides. This causes misalignment of jaw leading to tooth decay, gum disease, headache, chronic jaw, neck, shoulder and back pain.
Open bite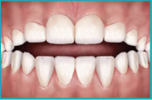 Overbite occurs then upper and lower front teeth don't meet each other when mouth is closed. Open bite leads to speech difficulty and affects appearance when smiling
Overbite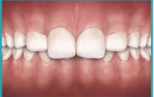 Overbite occurs when the upper front teeth bite too deeply over lower front teeth. Sometimes this causes lower front teeth to bite into roof of mouth and results in abnormal jaw size.
Underbite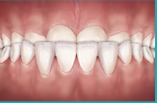 Underbite occurs when lower front teeth protrude over upper front teeth. Underbite leads to abnormal jaw growth, speech difficulties, chronic jaw pain, snoring, and breathing difficulties.
Overjet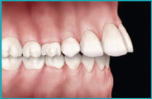 Overjet appears when upper front teeth extend too far or lower front teeth doesn't extend far enough. Overjet can make people to feel conscious about their appearance, having a buck-tooth like smile.
Abnormal Eruption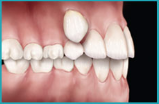 Abnormal Eruption occurs when a tooth appears from gum in a wrong place. Abnormal eruption can lead to impaction where a tooth is unable to fully grow being blocked by other tooth, causing pain in the process.
If you suffer from any of the above its recommended you fix an appointment with VV dental hospital an orthodontist. It can vary form a minor correction surgery to a more complex procedure.
Orthodontic treatment in general is provided with the help of:
Dental Bracers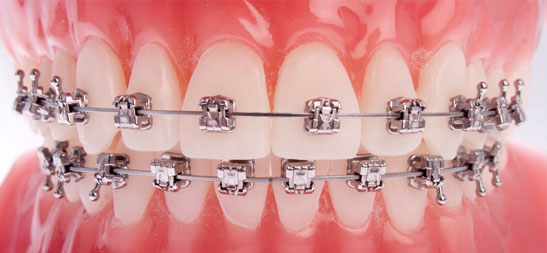 Dental bracer is a device used to align and straighten teeth according to a person's bite. They help correct orthodontic problems and can be cosmetic or structural. An orthodontist is necessary to install and remove this device.
Clear Aligners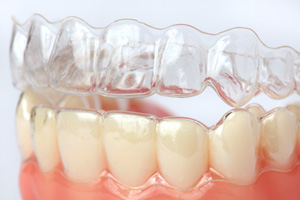 Clear Aligner has a similar function to a dental bracer, but it is transparent, removable and doesn't stand out. It is used for lesser complex orthodontic treatment.
Retainers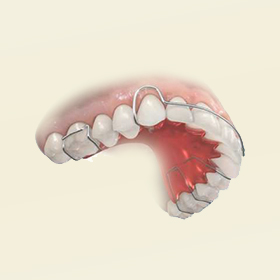 Orthodontic Retainers are custom made wires or plastic, used to position teeth after a dental surgery to avoid relapse of abnormal teeth growth.